I may get my partly-fried desktop back in a while, so I may be aggressively trying out lightweight distributions again in the near future.
Meanwhile, on an off-topic note, I really admire what the Linux Mint team plans to do with GNOME 3 in Linux Mint 12. Here's a screenshot of their GNOME 3 design, posted on
The Linux Mint Blog
: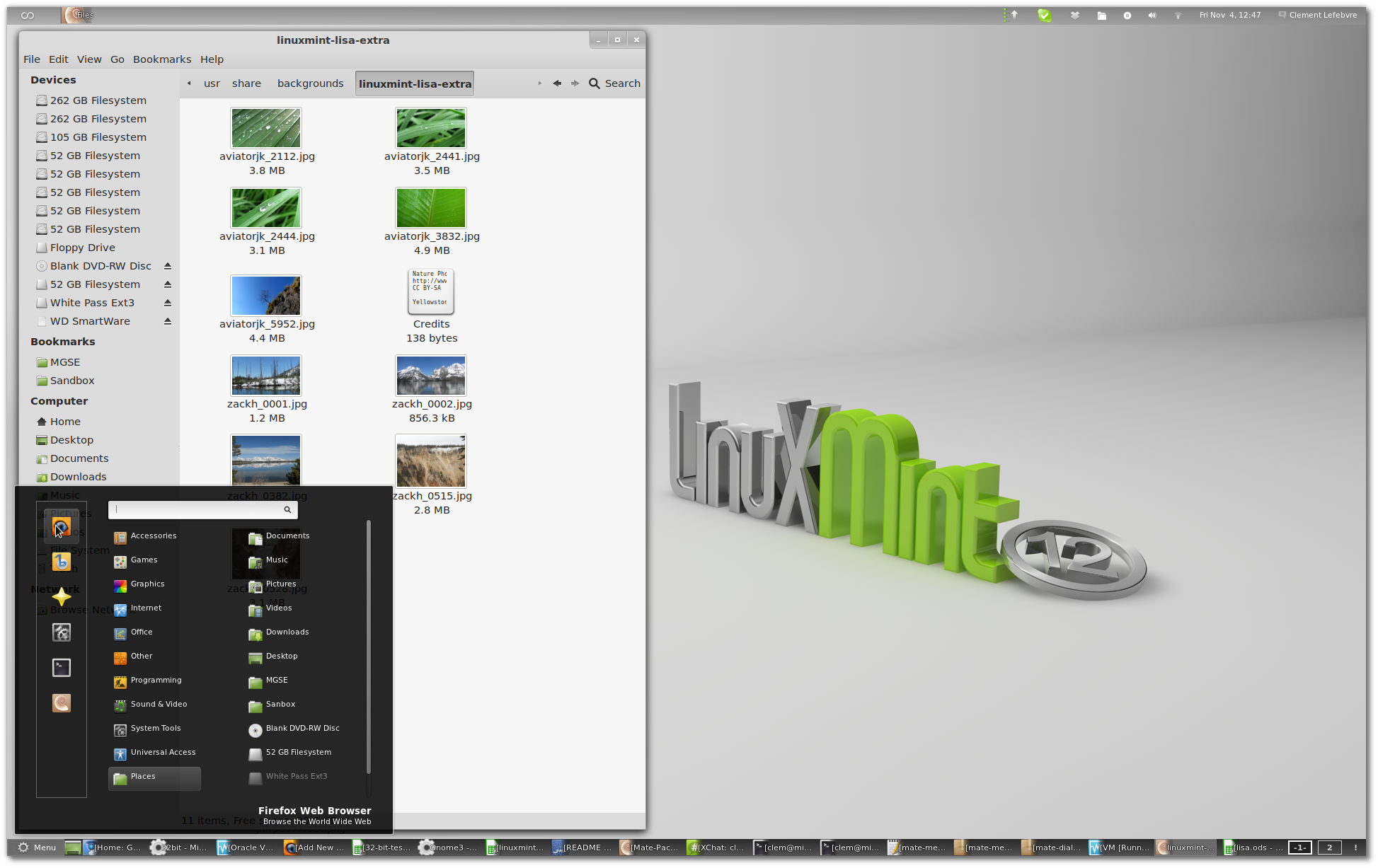 GNOME 3 with MGSE in Linux Mint 12


The major innovation is the introduction of Mint GNOME Shell Extensions (MGSE), a series of desktop add-ons that can be enabled or disabled to suit the user's comfort level with standard GNOME 3. With all MGSE features enabled, Mint 12 looks like the kind of GNOME 3 desktop I can live with. My single biggest complaint about GNOME 3 when I recently tried it in Sabayon 7 was the lack of a window list. It was really annoying to have to click the Activities button in the top left corner to switch between open windows. If you can create desktop or panel shortcuts in the MGSE-modified desktop, I may really enjoy Linux Mint 12.
My only real problem with GNOME 3/MGSE is the two-panel configuration that I used to always eliminate in GNOME 2 whenever a distro used it. Vertical space is at a premium on my laptop.